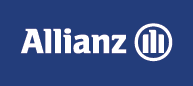 The UK's No. 1 Specialist Instrument Insurer
It's really easy to renew
If you pay annually and you don't need to change anything on your insurance, renew in three simple steps:
Check your policy documents to ensure the cover and the price is right for you.
Enter your policy number and date of birth.
Pay for your renewal.
By renewing your insurance online, you're confirming that your details (which you can find on your policy schedule and in your MyDocs account) are up-to-date and that you don't need to change anything.
If your instruments have changed in value, you've acquired new instruments or if your personal details have changed then please contact us on 0330 100 9903 to update and renew your policy. We're open Monday to Friday 9am - 5.30pm.
---